"High calibre of professional, qualified, enthusiastic staff"
We are passionate about what we provide and therefore we recruit carefully, employing staff who have the qualities needed to promote an environment of caring, friendly and professional relationships with you and your child.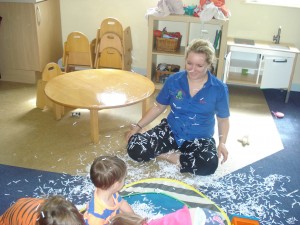 As a company we reward our staff well and encourage growth and opportunities within all our settings. When we undertake recruitment we carefully consider the needs of the nursery to ensure we maintain a balance of skills, qualifications, experience and specialisms.
All our staff possess either a NVQ Level 3 or equivalent. All staff are required to hold current certificates in Paediatric First Aid, Food Hygiene and Child Protection and will be encouraged to take up training that is relevant to their own professional development as well as the needs of the nursery.