Welcome to Redhill Day Nursery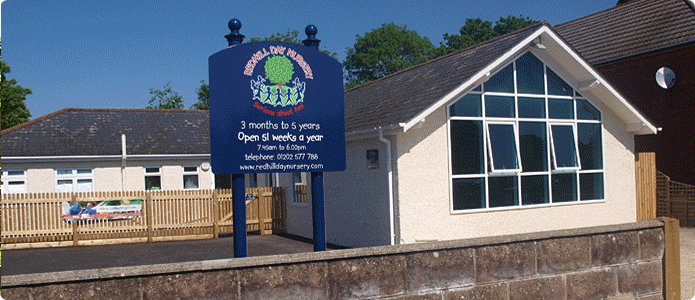 We are pleased to present this information on how our nursery is organised, and a taste of the beliefs and philosophy that underlie how we care for children.
"Our primary focus is to provide day care of the highest quality for both local families and those from a wider area…"
Tabitha Sherlock, Nursery Manager
We hope the information is a useful introduction to our nursery and would be delighted to tell you more.
New for 2019
Physical development is one of the prime areas of learning within the EYFS and we are constantly looking for new ways and ideas to support this. Over the coming months our garden is having a complete makeover to encourage outdoor exploration.
We have already added a sand and water play in our front garden along with chalk boards for mark making.
The rear garden is being prepared for the addition of a new climbing frame and sand pit and Ben has been preparing the allotment.
We will keep you updated on this new and exciting project!
Redhill Day Nursery Newsletter
View our Latest Newsletter : Spring 2019